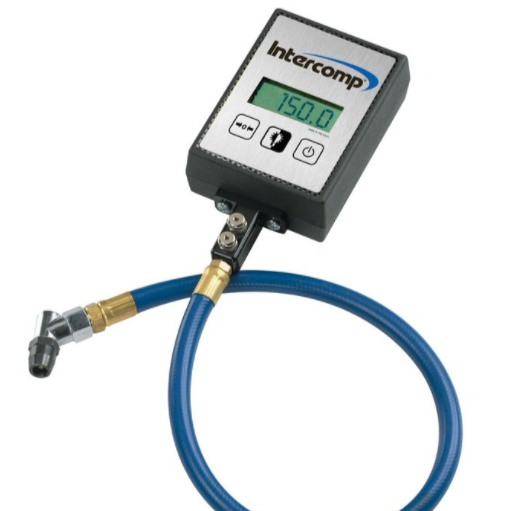 Intercomp Digital Tire Pressure Gauge
---
Intercomp has been the benchmark for decades. Their tools are accurate and high quality for years of use.
This ultra-quick, high accuracy, this digital gauge is the choice of professionals in all types of motorsports.
Easy-To-Read, 0.5" display reads to 0-150 PSI in 0.1 Increments.
Set it to PSI, BAR, kg/cm²
Keypad Calibration
Pushbutton Zero
Peak Hold
Thumb-Operated Bleed-Off
22" Hose
45-Degree Swivel Chuck
Backlit Display for Night Use
Made in U.S.A.